Profile
The Espinosa Rugarcía Foundation (ESRU) is a Private Foundation whose purpose is to promote the educational development of all Mexicans through research, competitions and projects aimed at the most vulnerable sectors of society; the Foundation also supports different civil society organizations that work for education.

ESRU firmly believes that education is one of the main elements that determine growth and improve the quality of life of Mexicans.
MISSION
Favor education, human development and the well-being of all Mexicans.
VISION
To be recognized as a Foundation that unleashes the human potential of Mexicans.
GOALS
Offer, mainly, educational tools that promote the human development of all Mexicans.
Support people with disabilities or in vulnerable situations so that they improve their quality of life.
Stimulate the need of an active and creative social involvement in all Mexicans.
Encourage written expression, critical thinking and the development of creativity.
Sponsor high-level research in different areas of human activity.
VALUES
Social engagement
Attention with human approach
Respect
Integrity
Professionalism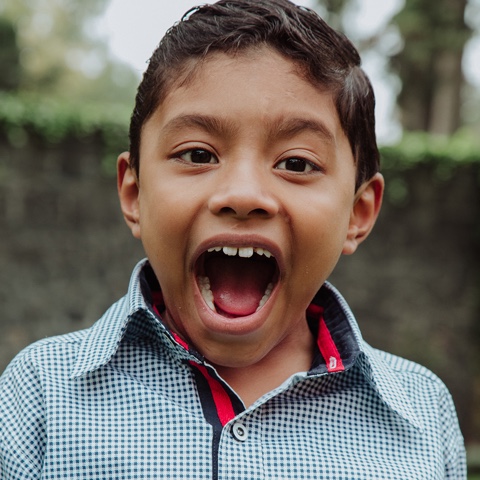 BOARD OF TRUSTEES
The ESRU Foundation has a qualified Board of Trustees, engaged with Mexico, that as of 2023 is comprised by:
Amparo Espinosa Rugarcía - President
Julio Serrano Espinosa- Vice President
Manuel Serrano Espinosa - Secretary
Amparo Serrano Espinosa - Treasurer
HISTORY
The ESRU Foundation was created on October 3rd, 2000, in Mexico City by Amparo Espinosa Rugarcía from the legacy of her father, Mr. Manuel Espinosa Yglesias.

In its beginnings, the Institution channelled its efforts into research, analysis and training on issues related to education in Mexico, thanks to those efforts the foundation formed alliances with various authorities of the educational community of Mexico and the United States.

From this endeavour, the Foundation decided to grant scholarships and provide economic support to people with limited resources, as well as donations to Civil Society Organizations that work in favour of the improvement of quality of life of the most vulnerable sectors of the population, that is, women, children, the elderly, young people at risk, among others.
In 2005, ESRU extended its work by opening an office in the city of Puebla. Here, Scholarship and Economic Support projects were implemented. Additionally, the foundation began holding events to promote the rescue of Mexican traditions through exhibitions and workshops, and the fondness for reading and writing in elementary school children.

Over the years, the ESRU Foundation has created more projects to motivate and positively impact the educational development of different sectors of society; examples of these are: ESRU Awards (2005), ESRU Training (2007), ESRU Listen (2008), ESRU Adopt (2009) and ESRU Links (2015).
Manuel
Espinosa Yglesias
Manuel Espinosa Yglesias was born in the city of Puebla on May 9th, 1909. He was one of the most prominent and morally valued businessmen in the country in the second half of the 20th century. He successfully transitioned from being an entrepreneur in a thriving industry, such as cinema, to a nationwide banking company.
Mr. Yglesias considered that the welfare of Mexicans would be achieved through the generation of employment, for which it was essential to increase productive investment.

He was a liberal thinker with a deep social sense which covered issues ranging from the rights and prerogatives of women (long before they were in vogue) to the conviction that humans must fully develop in all their aspects.
In 1979, using his own economic resources, he established his own foundation. Thus, the Espinosa Rugarcía Foundation and the Espinosa Yglesias Study Centre (CEEY) were born.
After the nationalization of the banking industry carried out by President José López Portillo on September 1, 1982, authorities forbade him from purchasing all the Bancomer companies he was interested in with the Banking Compensation Bonds that were granted to him It was then that he decided to renounce all his business interests and concentrate on his philanthropic work, to which he dedicated a large part of his time and estate.
The humanitarian legacy of Manuel Espinosa Yglesias materialized in three associations committed to the development and continuous improvement of the quality of life of Mexicans: ESRU Foundation, Monte Fénix Foundation and Amparo Foundation. These associations address the educational and social needs of the most vulnerable sectors of the population through scholarships, assistance, research, training programs and competitions.
Manuel Espinosa Yglesias died on June 8, 2000, in Mexico City.